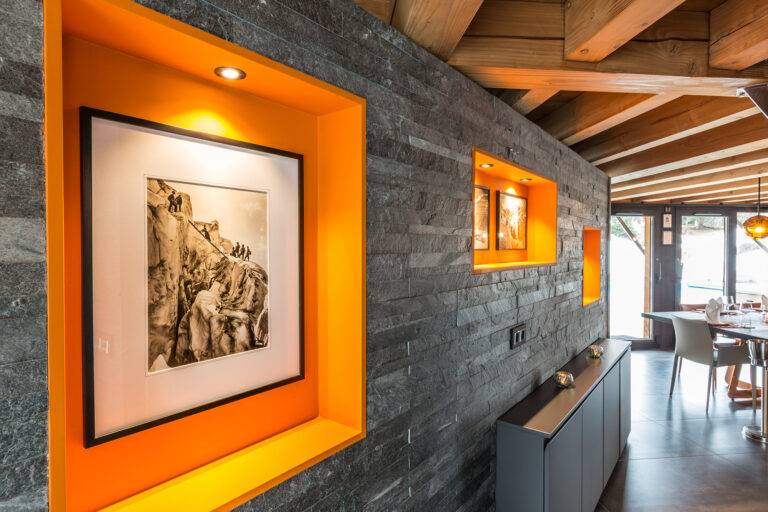 A family home away from home
"Our prime aim for Chalet Couttet in Chamonix was to create a spectacular year round mountain home for our large and dynamic family…
…As a film producer and mother of 4 adventure seeking sons, every decision made about the interior design in the chalet, followed the vision of our architect, to allow the drama of Couttet's magnificent 360-degree mountain views to live and breathe inside our home.
Framed by snowy mountains all the year round, the chalet nestles in the valley at the foot of the mighty Bosson glacier. For me, Couttet truly embraces and reflects the power of Mont Blanc – providing a nurturing and exciting environment that feeds the heart of my family and makes us glad to be alive.
We truly wish for you to enjoy and experience Couttet as our family do and savour the memories you create in this special place."
From my family to yours.
History
Couttet is one of the most famous family names in the Chamonix Valley.
The road on which Chalet Couttet is located is named after a respected Chamonix mountain guide, Benoit Couttet. Born in 1877, Benoit lived in the Chamonix valley and grew up climbing the majestic peaks which grace the skyline in front of Chalet Couttet. At 18, Benoit was already a porter for the expeditions which trekked up the steep slopes of Mont Blanc.
By the time Benoit became a guide aged 25, Chamonix already had an established 'Compagnie des Guides'. Benoit became president of the association from 1929 to 1937. The Couttet family were involved in mountaineering right from the start, their trips also included travelling with famous writer and artists of the day as they ascended the slopes of Mont Blanc, including John Ruskin who was escorted by Joseph Couttet in 1849.
The family also owned and ran the Grand Hotel Couttet where budding mountaineers and gentlemen climbers lodged back at the turn of the century. More stories and hand drawn pictures of the family can be seen in the book Chamonix Guides en Tête, kept in the lounge at Chalet Couttet.
You can also find out extra information at https://www.chamonix-guides.com/en/history
Our Values