Luxury self-catering
+

in the heart of the French Alps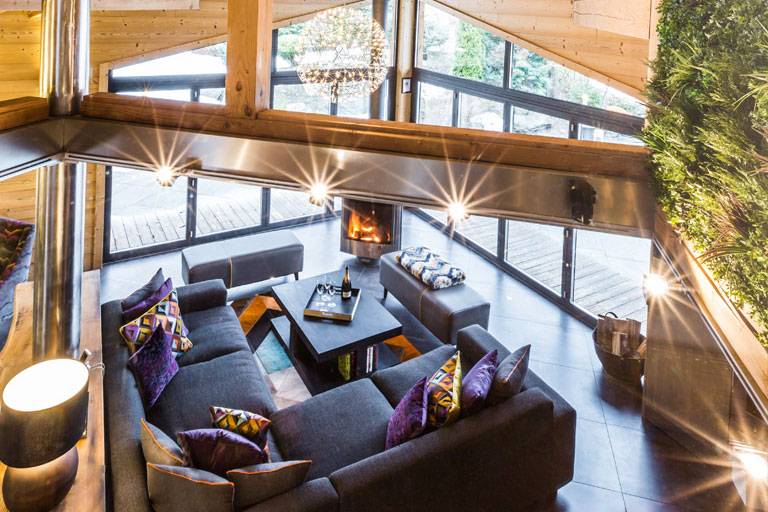 Chalet Couttet Luxury Self-Catering+ in Chamonix
The Jewel of Mont Blanc
Chamonix, the charming mountain town nestling in the valley at the foot of Mont Blanc, unashamedly earns its reputation as the capital of the French Alps. A vibrant town centre bustling with cafes, shops, restaurants and bars it has all year round appeal, and endless opportunities for fun on and off the slopes.
Chalet Couttet is a bespoke luxury chalet in Chamonix, created from concept to delivery for friends and family coming together to enjoy the magnificence of the mountains. Outside, the icy white peaks speak for themselves. Inside, we have thought of everything to make your stay with us as luxurious and comfortable as possible. From our super soft bed linens and bespoke beds through to the heated outdoor pool and in-house spa facilities, the chalet provides the very best of luxury self-catering accommodation in Chamonix.
We look forward to welcoming you to Chalet Couttet, your extraordinary home away from home.
★★★★★
"What an incredible experience and the skiing was only part of it! Thanks to Couttet for organising the fantastic chef and sommelier! A trip of a lifetime. "
★★★★★
"What a chalet!! Better than the photos, which is hard to believe. We are all serious skiers and the skiing and the weather this week has been incredible."
★★★★★
"This was our first trip to Chamonix, and we will definitely be back. The view from the chalet is breathtaking! 360 degrees! some of the best conditions ever."
★★★★★
"We came to Chamonix with our family to visit old family friends for our 40th wedding anniversary. We used this beautiful Chalet as the base for our ski and mountain adventures and family celebrations. Long days skiing for the family, and long nights reminiscing for us! A lot of wine and singing. The chalet is extraordinary. everything at your fingertips."
Explore Chamonix from Chalet Couttet
Chamonix, world-renowned for its skiing in winter, is less known to foreign visitors as a superb place for a Summer vacation. With easy access to both Italy (via the Mont Blanc Tunnel ) and Switzerland, Chamonix is the perfect place for people looking for summer sunshine and fresh mountain air, as well as those in search of winter thrills. With short transfer times from Geneva; Chamonix's proximity to both Italy and Switzerland also make for exciting ski/day trips across borders. In the Summer months take full advantage of its unparalleled 360° mountain views as you dip your toes into the crystal clear water of the pool. In the Winter, after a hard day's skiing, stay cosy under the heated pool canopy or stargaze from the comforting warmth of our hot tub.
Seek distraction from everyday life
The perfect chalet for family holidays, Couttet is also an ideal base for groups of friends.  From May to September, enjoy the many festivals on offer, or challenge your fitness, in some of the mountains toughest endurance challenges including the world renowned UTMB. From Hiking to Yoga, Teleski to Boardercross, Paragliding to Heliski, Jazz festivals to White Water Rafting, the team at Chalet Couttet will help you experience the thrill of Summer and Winter in the Mountains.